Representation Match
(Whole Numbers)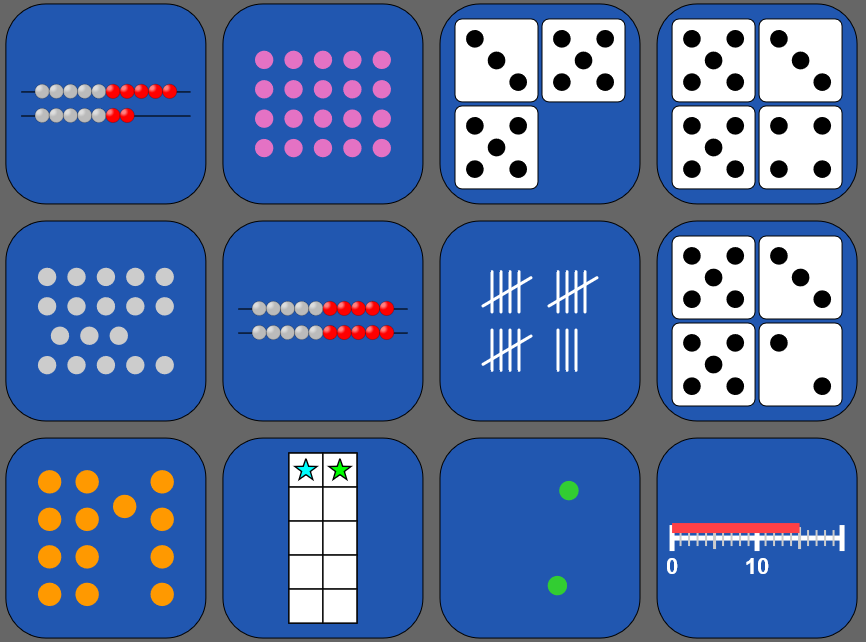 A matching game pairing combinations of pictorial and numerical representations of whole numbers. Choose numbers between 0 to 5, 0 to 10, 0 to 20 or 20 to 50. Play cards face-up or face-down as a memory game.
Print Resource:
Whole Number Representation Cards
Note: This tool has been developed using HTML5 allowing it to be used in a browser on any desktop or mobile device.